About Off Leash K9 Training
Coreena Breazeale was born and raised in th Pacific Northwest. After high school, Coreena joined the United States Coast Guard, being apart of the Search & Rescue and the Law Enforcement teams in the USCG, taught her team work and brought out her strengths. 
Coreena has had a life-long passion for all animals.. In her downtime in the Coast Guard, she spent time with the unit's mascot dog. Finding her true calling in teaching her furry friend tricks to bring the moral up of the her unit, in the times of tragedy. Coreena started pet sitting and when her career in the USCG ended her pet sitting and training business sky rocketed. Coreena also volunteers for a national 501c3 organization that assists Military members and Veterans to help board their personal pet, so they may fulfill their service commitments. Coreena also volunteers locally as an event coordinator and puppy handler for a service dog organization.
Coreena now lives on the Gulf Coast and has become a true Floridian, embracing all that the South has to offer. This journey has brought Coreena full circle to this position to fulfilling passions and dreams with animals. With focus and determination, Coreena will help animals and their owners!
Dog Obedience Training
Off Leash K9 Training is known for the high level of obedience in real world environments; however, we also specialize in behavioral modification, nosework/detection, protection, service and therapy dog certifications, and K9 tracking training! Give your dog the professional dog training he/she needs to be a happy member of your household. Create a more comfortable environment for your family with an obedient dog.
Contact us to sign up for our Dog Training Program
If you are looking to maximizing your dog's natural abilities and have an obedient pet that you can control with ease, contact Nick White, Master Dog Trainer. Your privacy and pet's issues are protected. You are offered the utmost consideration to make sure your situation with your pet/s. Expert Training for all breeds, all ages, and all issues.
Get Started with: STEP 1
Pay for your desired Training Package below
STEP 2
Click the link to schedule lessons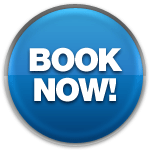 Book Appointment
***YOU MUST PAY FOR YOUR DESIRED TRAINING PACKAGE BEFORE SCHEDULING LESSONS***
**Email us at: [email protected] for more information about our Military/Emergency Services discount, and our Multiple Dog discount!